For the past few months, especially after her latest hit, "Thank U, Next," Ariana Grande has been at the forefront of popular culture. While most pop singers would wait longer to drop new music after an album, Ariana Grande breaks the mold with the release of her second single since her August release of Sweetener. In this newest single, "Imagine," Grande puts uses her powerful vocals to create a dreamy and personal song.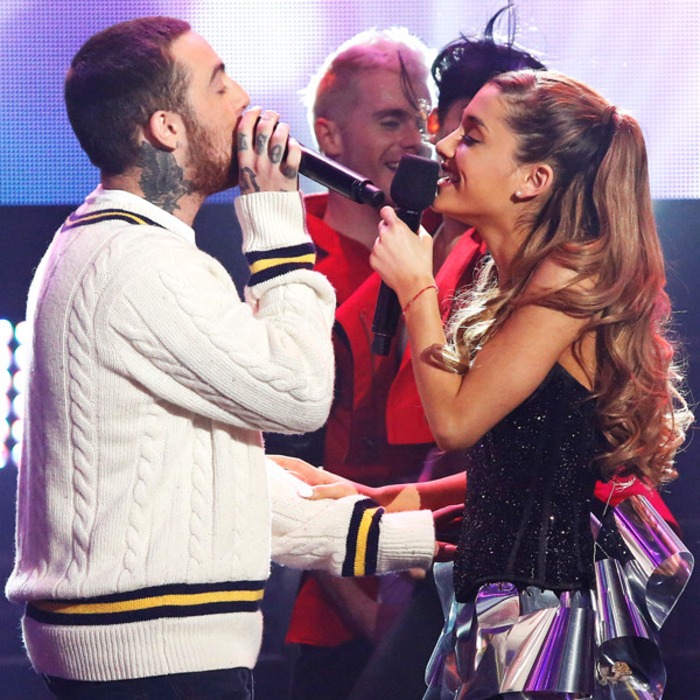 While giving her fans teasers of what "Imagine" would be like, Grande claimed that it is about "a simple and beautiful love that is now (and forever) unattainable." Clearly, Grande is referencing her late love, Mac Miller, who passed away in September of this year. Miller was Grande's first love and best friend and she has made it clear how hard his premature death was on her. Many fans have made connections to the lyrics of "Imagine" with some of Millers songs and the have brought it to the public's attention that the word imagine was tattooed on his arm.
Although the song was most likely written for Miller, the meaning can be more broadly interpreted for a wider audience. "Imagine" is a song about the what ifs. It is human nature to wonder and hope for something that can never be. We have all pined for somebody who we could never be with and just imagined a world with them by our side.
In the second verse she romantically remembers the highs of being with her love: "knew you were perfect, after the first kiss." She is so stuck on the beautiful parts of her relationship, which makes the fact that she can only imagine being with this person so much harder. Some may criticize the song for being repetitive, however, the repeated lines at the end emphasize the pain and weight of the song. Grande is being tormented by her own imagination and hopes and she makes it clear with her vocals. The repetition of "Can you imagine it?" shows her delusional state. She's becoming so dazed and lost in her thoughts that she is in denial.
Overall, Grande created a very honest and relatable song. While not her best lyrically, the pain and rawness of her vocals makes the atmosphere of the song so tender and real. With the strong lengthy notes and the shocking whistle tones at the end, Grande's vocals carry the song. She has created another emotionally charged single, and hopefully, another hit.